MSL raised bed & garden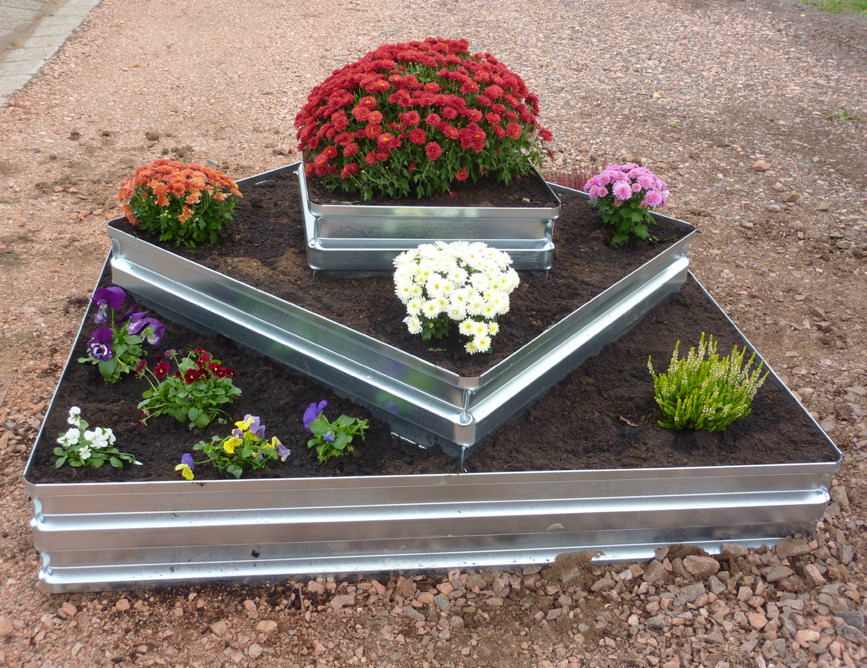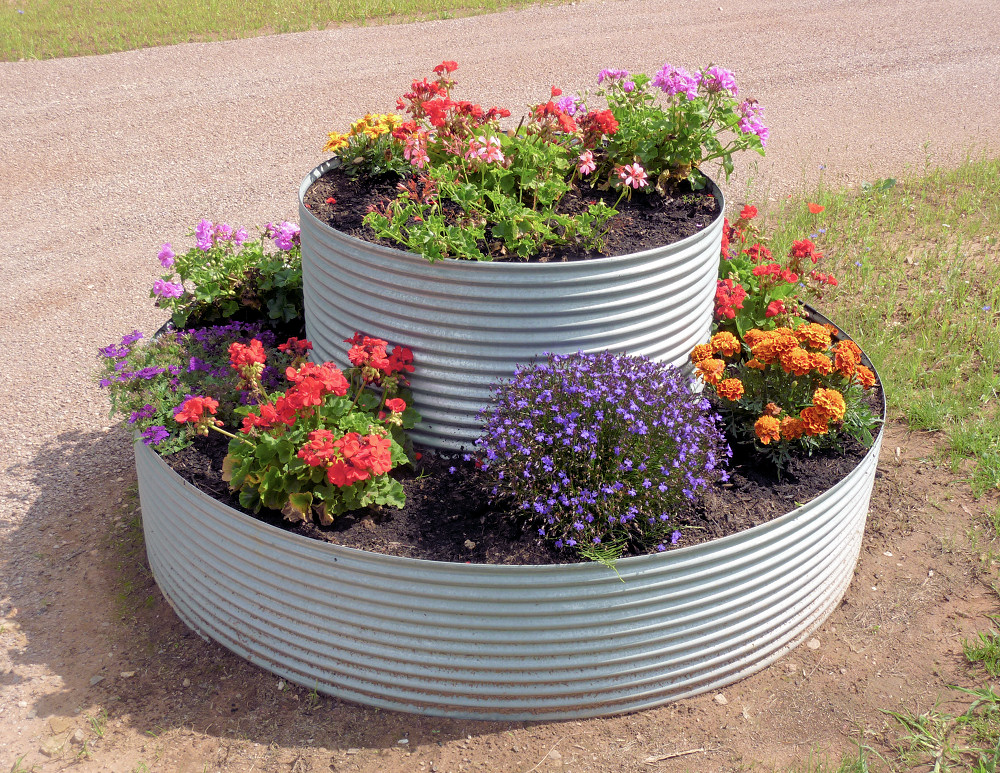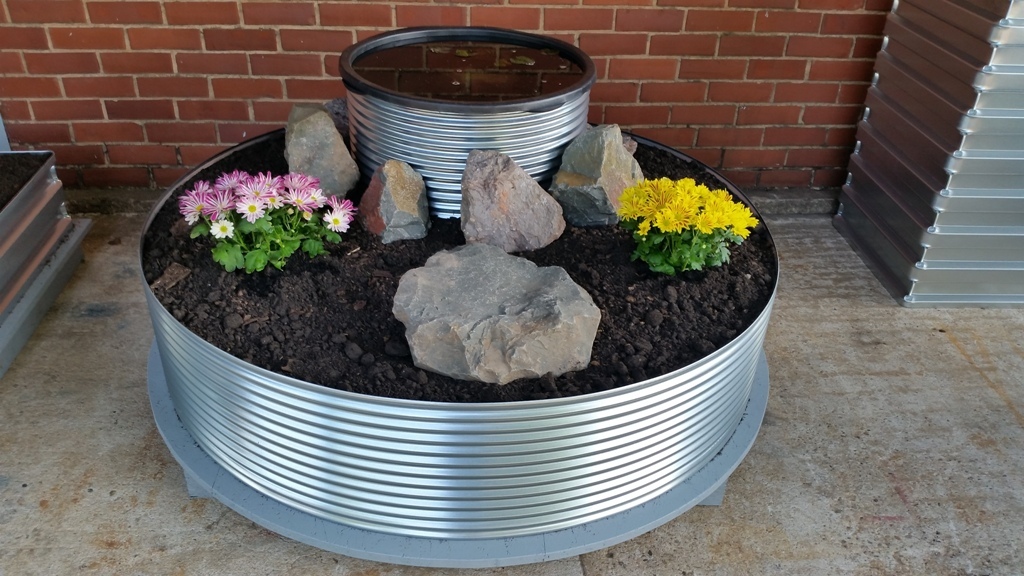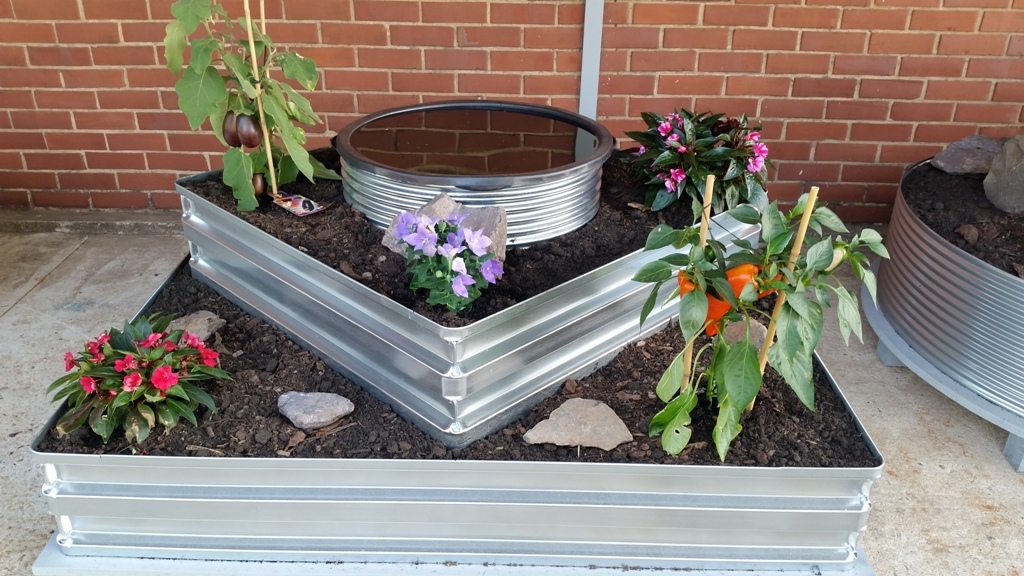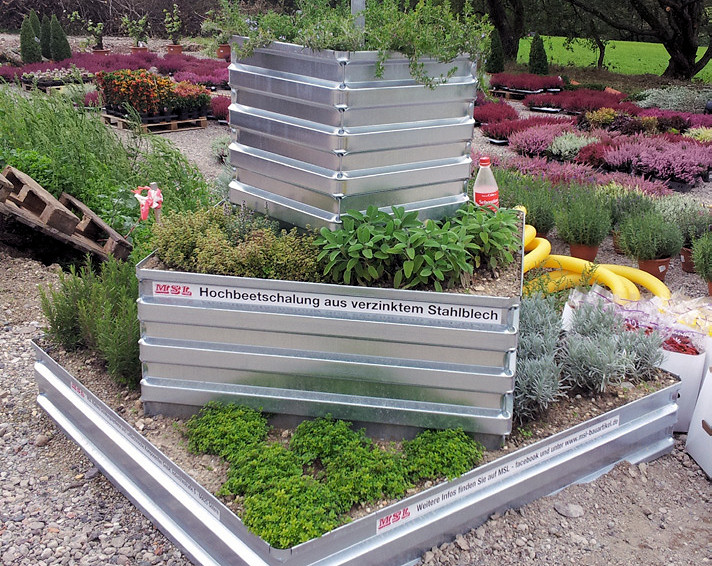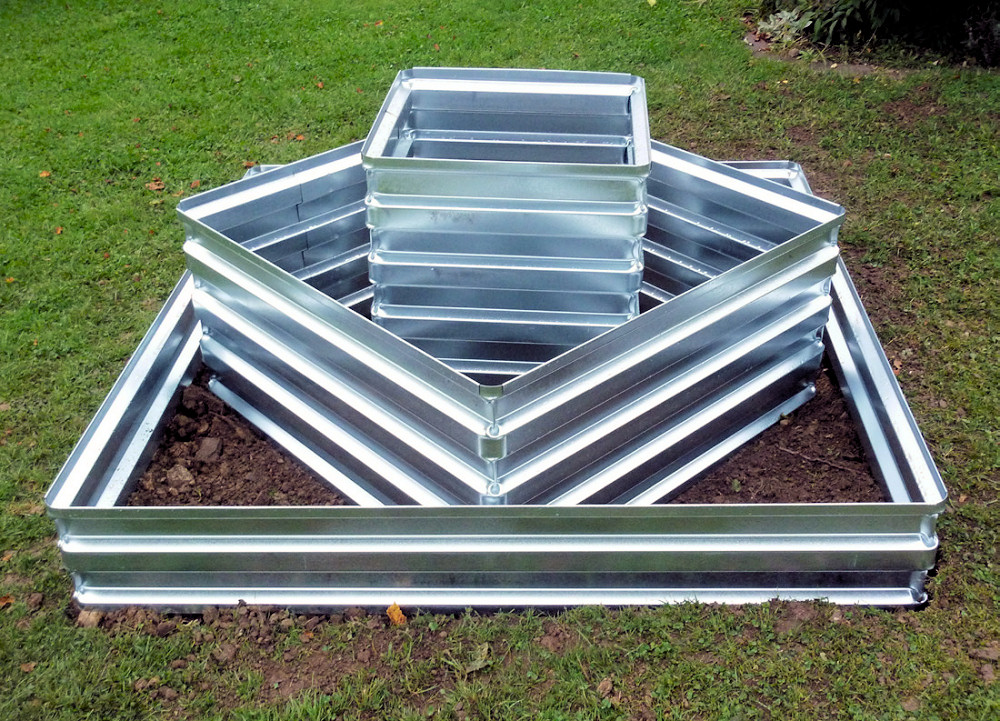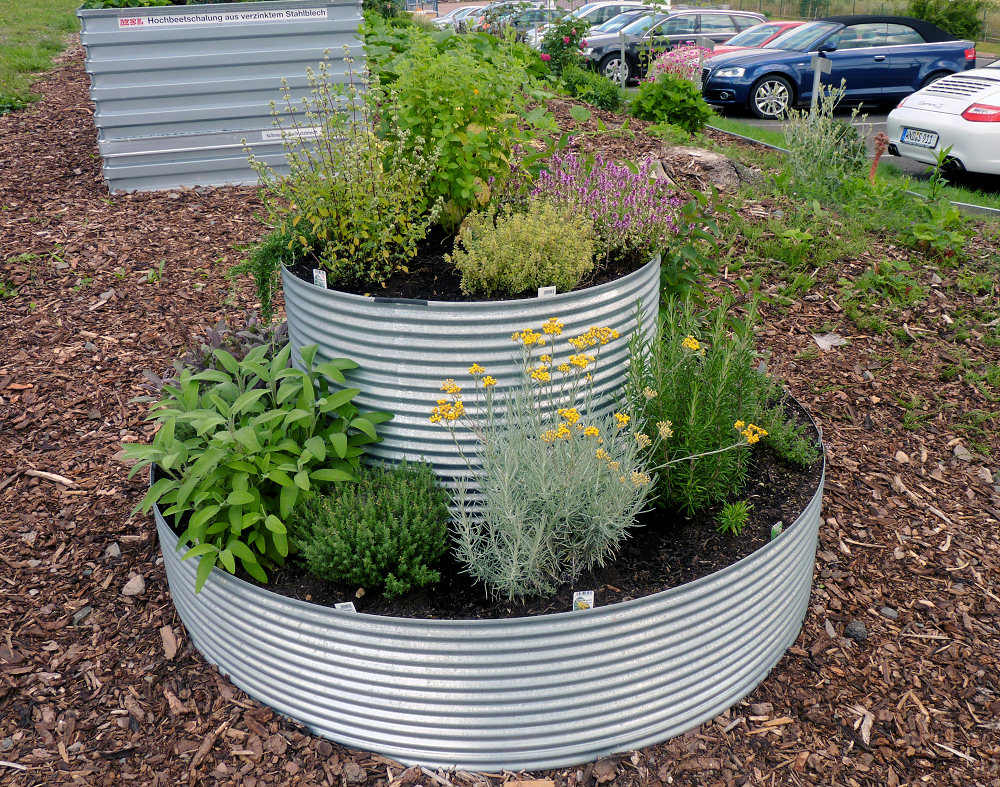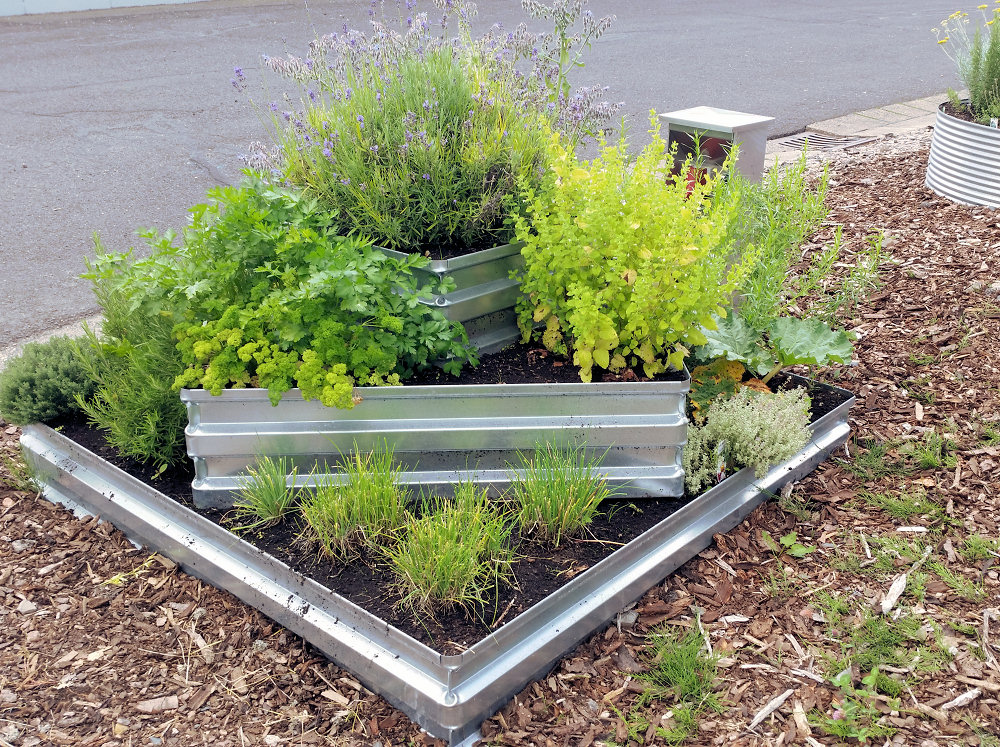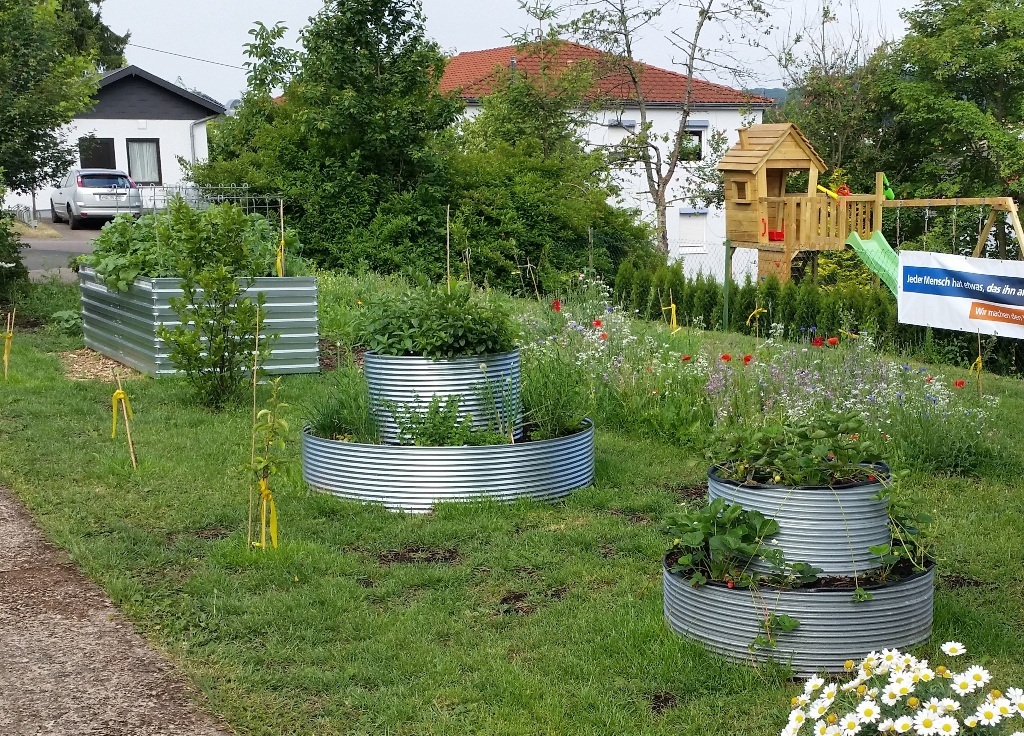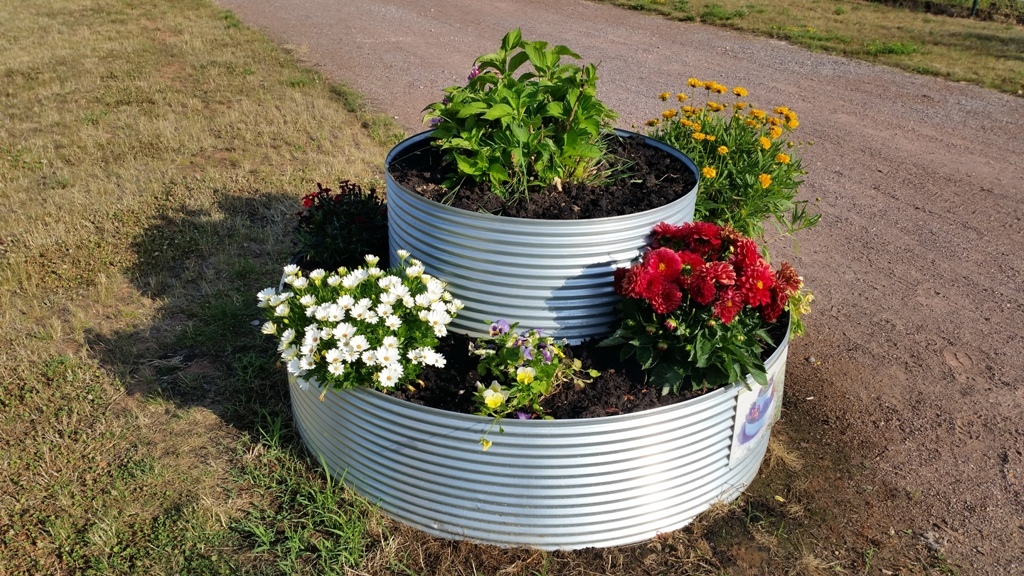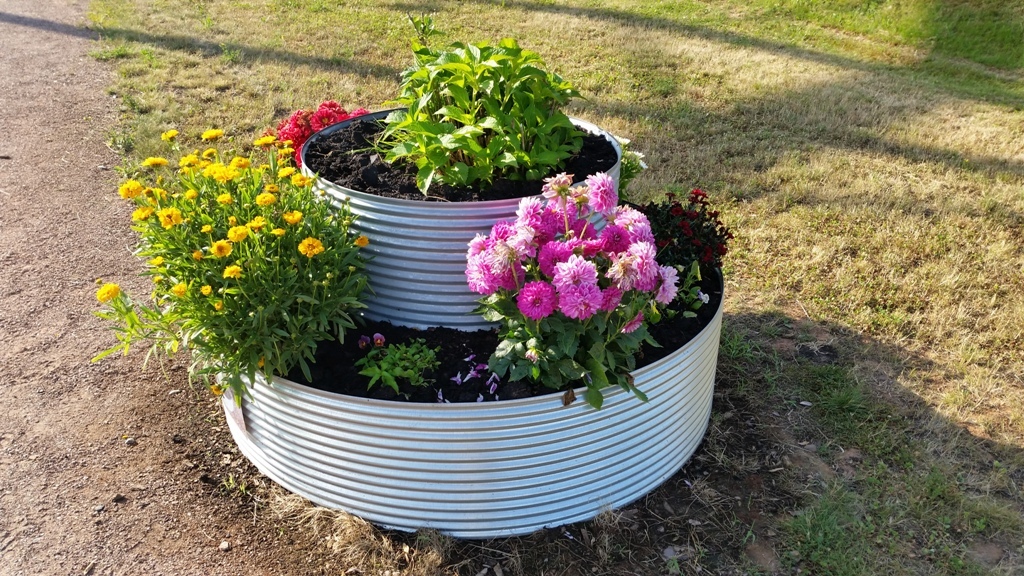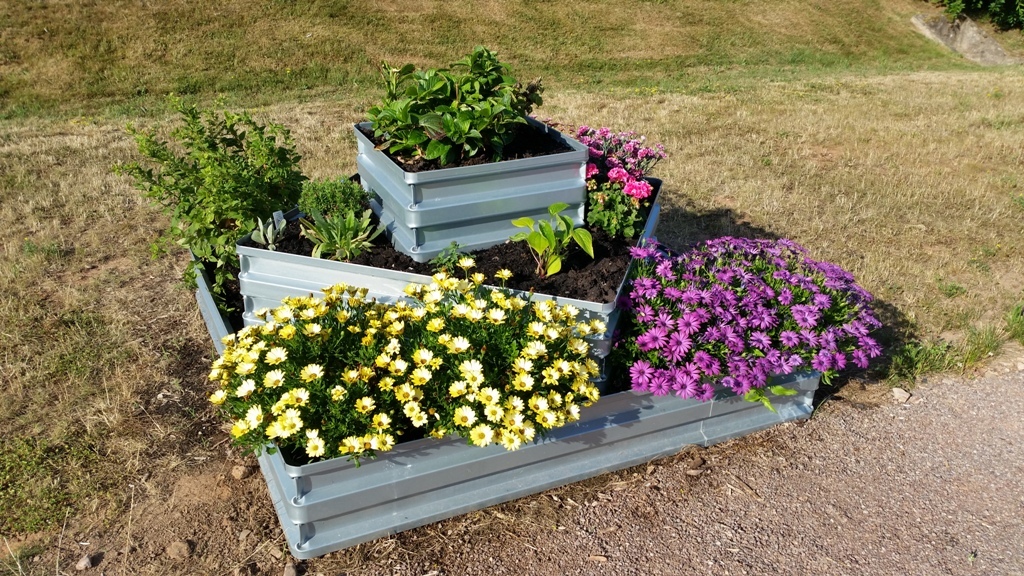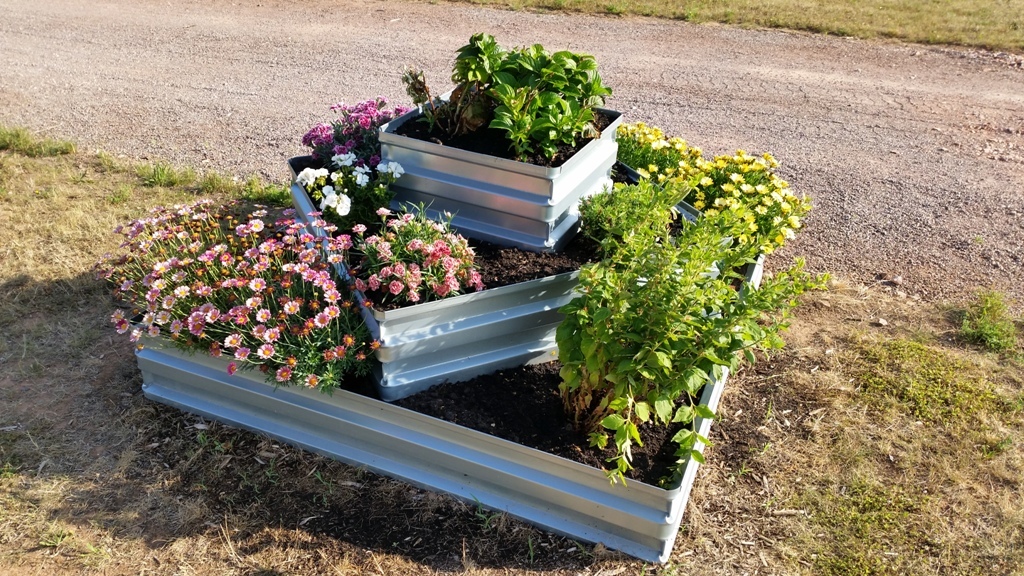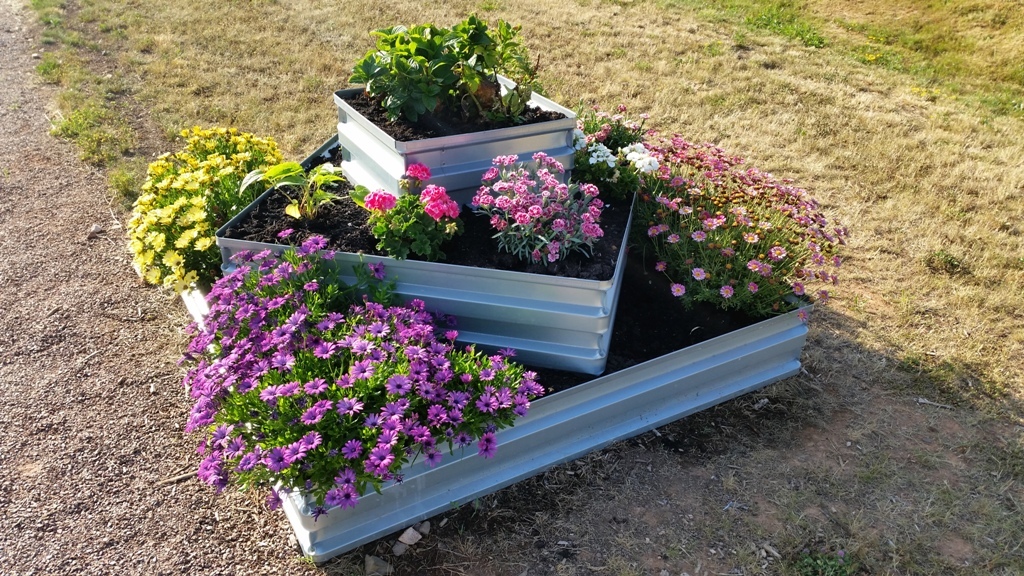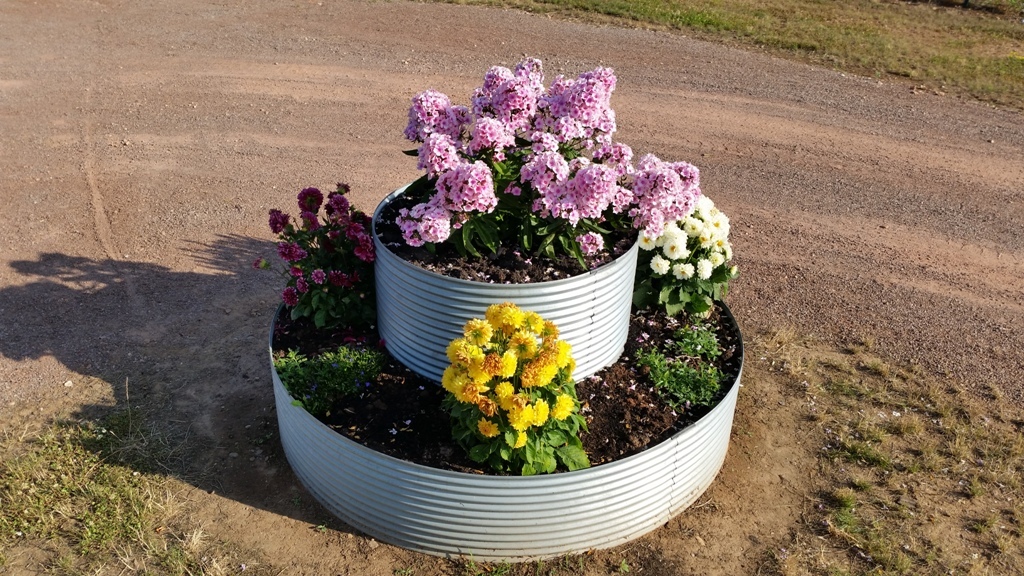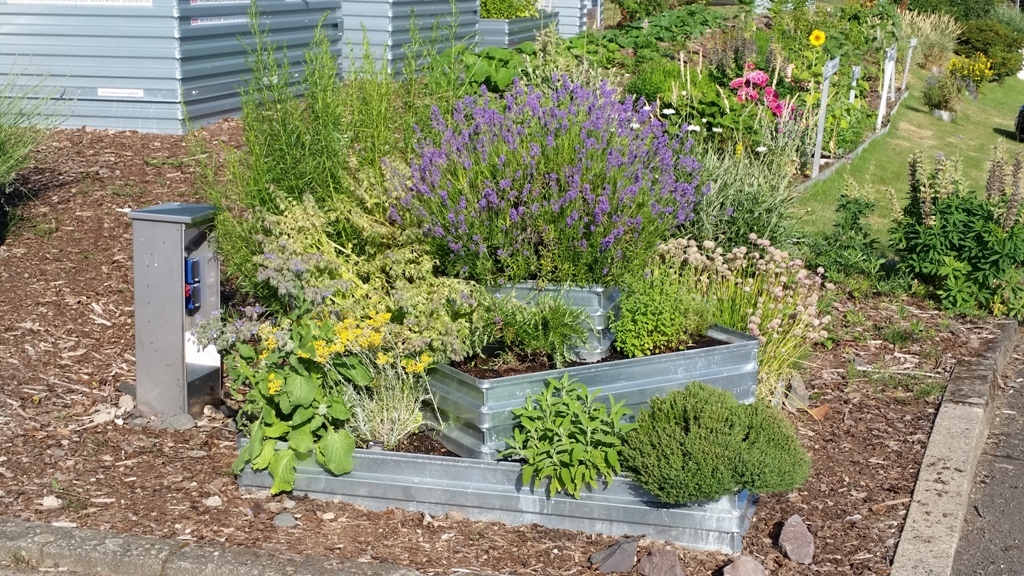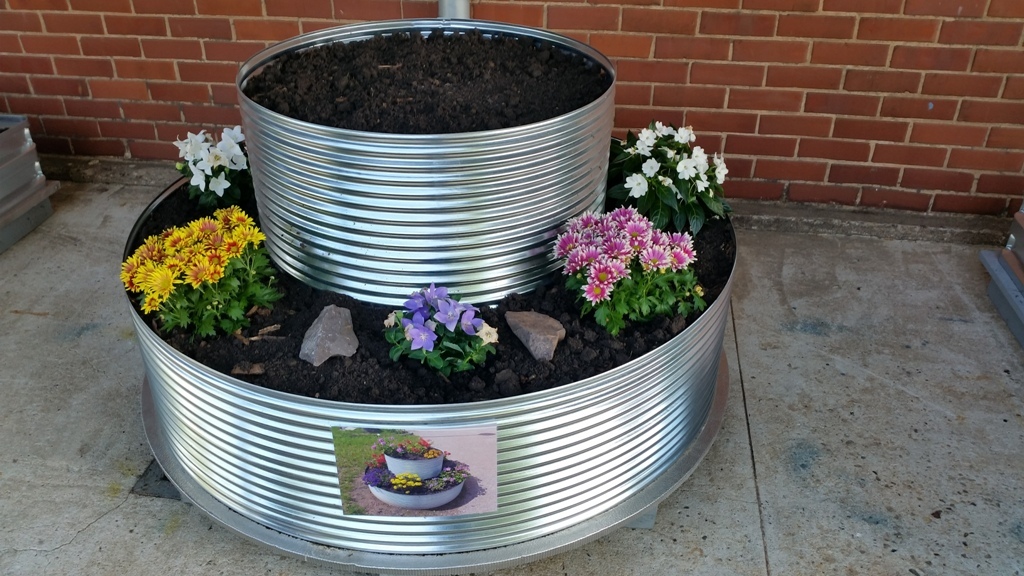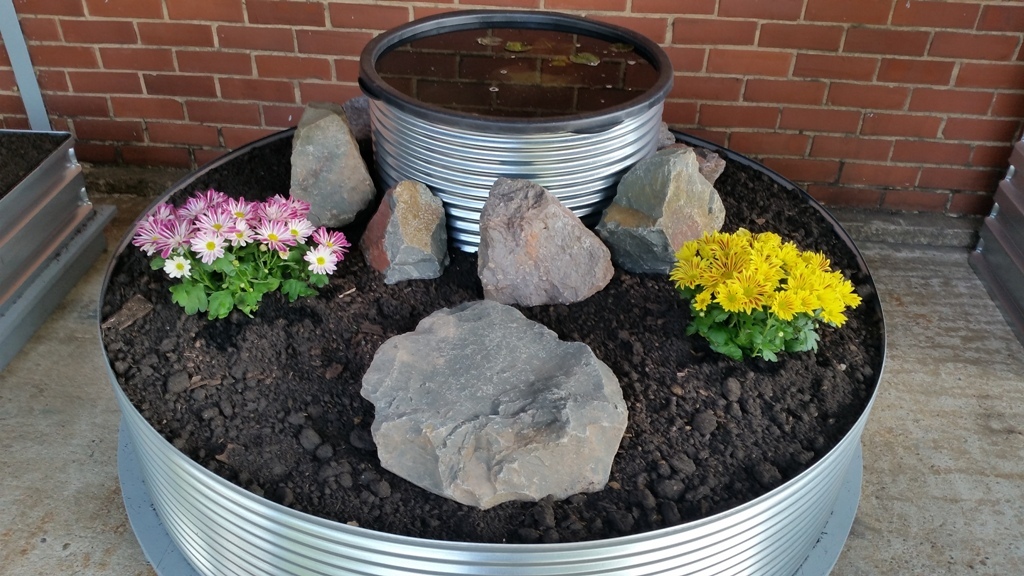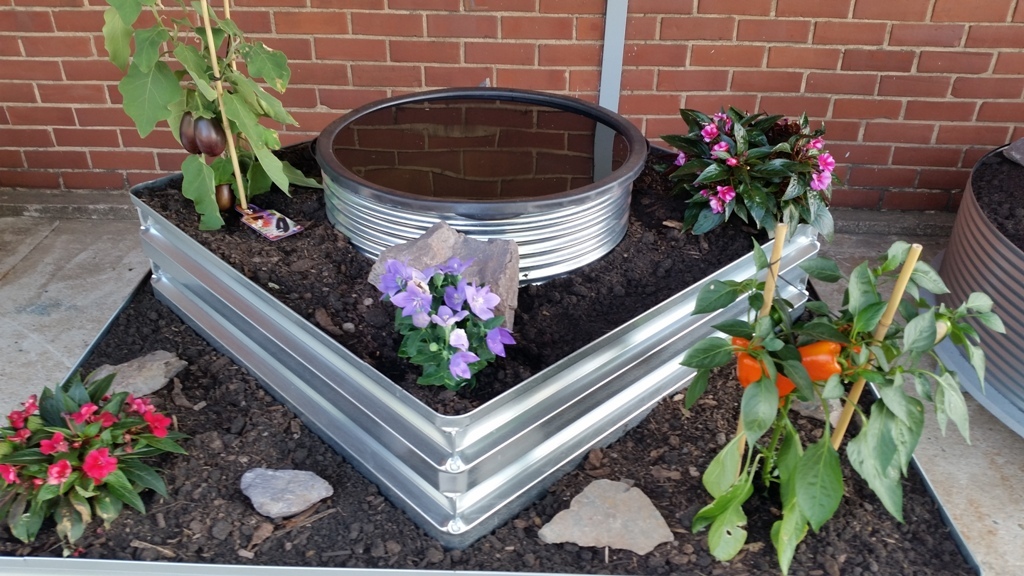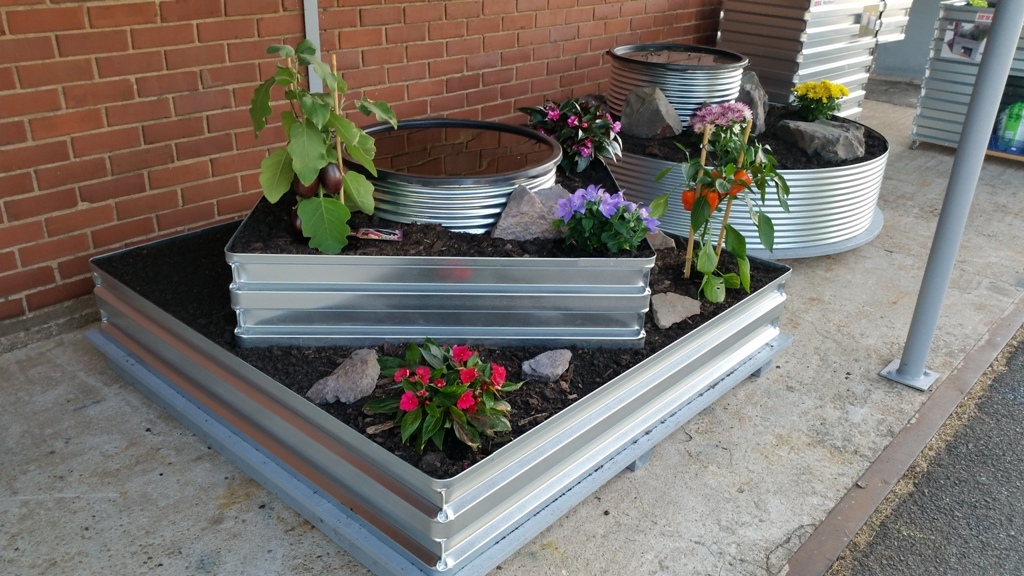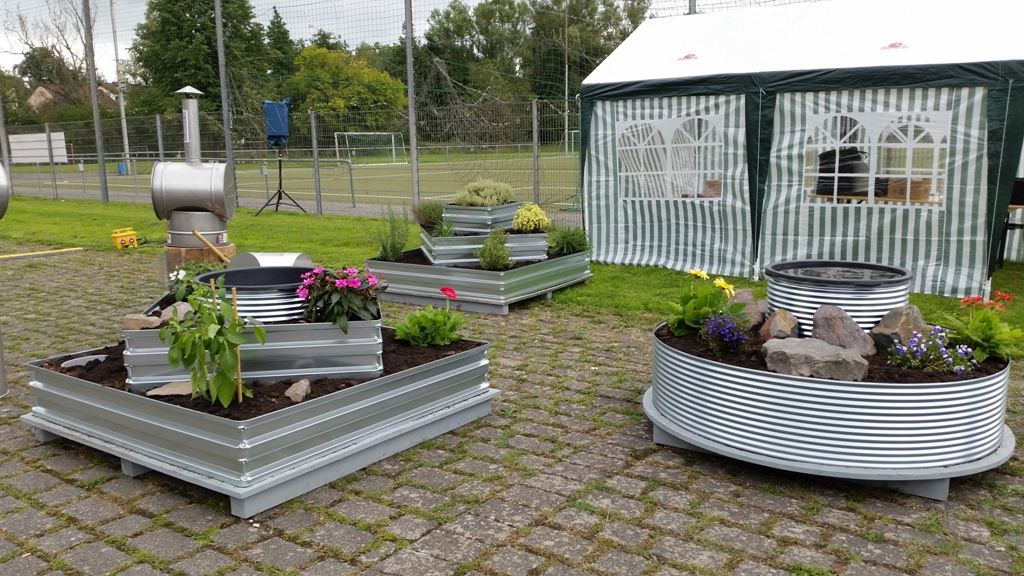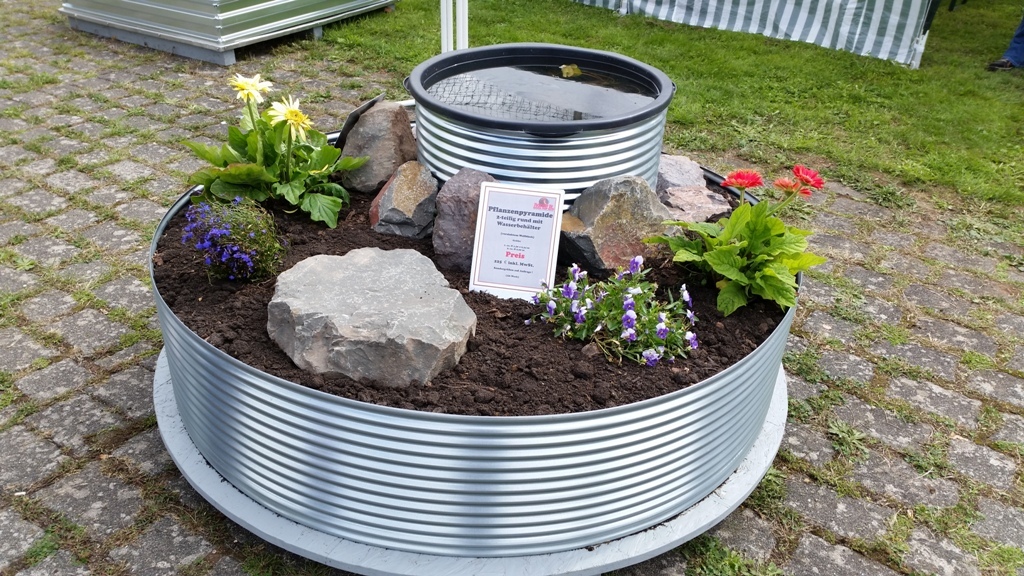 MSL-galvanised plant pyramid, round or square
The round plant rings in corrugated profile are available at any diameter from 120 mm. The maximum height is approximately 90 cm. Several corru­gated profile rings of different heights can be combined into a plant pyra­mid, depending on the diameters. This product is also generally available at short notice, even though we produce the plant rings individually for each property. Please ask us.
The square plant elements in trapezoidal profile are in stock in the standard three-part version.
Sizes:
150 cm x 150 cm, 24.5 cm high
100 cm x 100 cm, 49.0 cm high
50 cm x 50 cm, 74.0 cm high
A surrounding edge protector is fitted to the upper edge of the plant elements, which is, however, interrupted at each corner. The square plant elements are also available in other sizes on request.
Our round and square plant pyramids are also available with a round water tank approx. 600 mm in diameter and approx. 385 mm deep.
The MSL slug protection fence consists of a 1.25 m long and 20 cm high galvanised steel sheet, bent twice at a 90° angle in the upper section. The fence should be placed at least 10 cm deep in the ground. After scaling the fence, slugs fall into the angled section.
MSL slug protection plates, measuring 1.74 m long and 8 cm wide, are screwed on to the outside in the lower part of the trapezoidal profile. The protection plate should be attached to the trapezoidal profile with an overhang of approx. 10 mm, providing a trough all the way round where slug pellets can be spread. This results in an overhang of approx. 20 mm beneath the trapezoidal profile. This section has the same function as the slug protection fence. A standard raised bed requires five slug protection plates, which can be easily bent by hand around the corners of the raised bed.
Please send us an enquiry.


Do you have any questions? Leave us a message!